2019 Challenge Update

As of September 4, 2019, we have gained 53 new members! And we have received $ 4,405.00 in dues and donations that are eligible for a match from the Challenge Fund. Remember, our goal is 200 new members and the Challenge Fund is $ 5,000.00!
Vacancy on the Board of Directors

The BAHS needs to fill the position of Secretary. Call Terry Borah at 740-438-9211 for more information.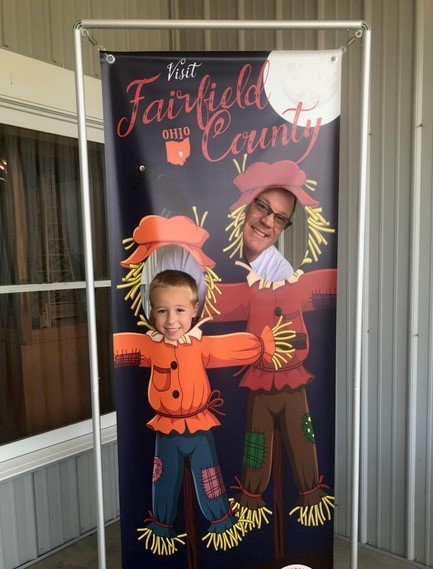 THE SCARECROWS ARE COMING!!


In October the Bremen Area Chamber of Commerce will sponsor a "Scarecrow Contest". If you are interested in helping the BAHS create a Scarecrow to enter in the competition please let us know ASAP!
COMMUNITY CARE DAY
Six employees of Fairfield Medical Center recently volunteered at the BAHS through United Way Community Care Day. They washed walls, furniture & windows. They also cleaned the rest rooms and kitchen.

Their help was truly appreciated!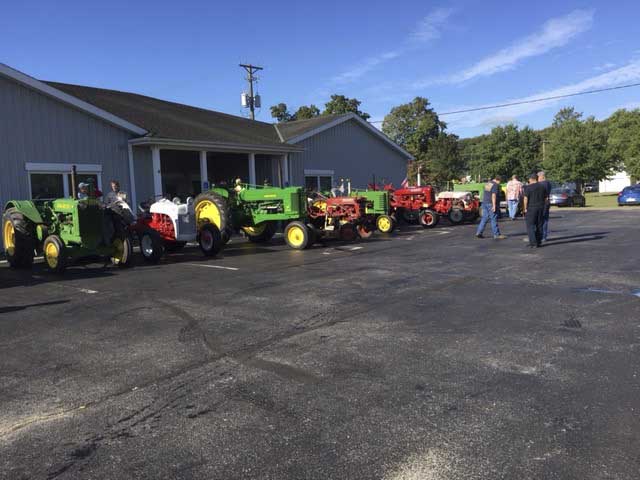 2019 TRACTOR SHOW & PARADE
BEFORE & AFTER

The Board recently hired Daniel Miller to repair & paint the barn located behind the museum. The work also included replacing the hardware and doors.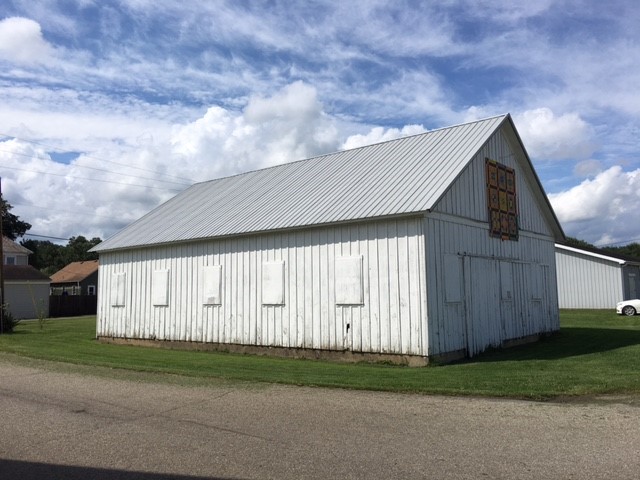 MEET THE CANDIDATES
Tuesday, October 1, 2019
@ Bremen Historical Society
Meet the candidates running for offices in Bremen, Rushcreek Twp. and Fairfield Union School Board.
BREMEN AREA HISTORICAL SOCIETY
ANNUAL MEETING
Sunday – November 3, 2019
2:00 pm
161 Carter St.-Bremen, OH
FAIRFIELD DEPT. OF HEALTH
FLU VACCINE CLINIC
November 20, 2019
9:00 – 11:00 AM
161 Carter St – Bremen, OH
Open to Public
Bring Insurance info
Self pay $ 25.00
BREMEN AREA CHAMBER OF COMMERCE
ANNUAL MEETING
Thursday – November 21, 2019
161 Carter St. – Bremen, OH
View website for details
www.bremenareacoc.org
FUTURE ISSUES of the EXTRA


The "EXTRA" will be issued in October & December. We will be happy to mail you a copy of those issues. BUT beginning in January 2020 the EXTRA will only be available online or by email. Please provide your email address to the BAHS at BAHS43107@gmail.com and indicate if you would like to have the EXTRA emailed to you OR if you would prefer to receive an email telling you that the newest edition of the EXTRA has been posted to the BAHS website.