NEW MEMBER SPOTLIGHT

Two of our newest members are Rick and Mary Hoffman. Originally from Logan, OH, the Hoffmans have resided in Bremen for more than 30 years. Mary has been instrumental in the recent "facelift" of Dowling Park! It is interesting to note that Rick & Mary reside in the home previously occupied by Robert Dowling!
Welcome Rick & Mary!


MUSEUM VISITORS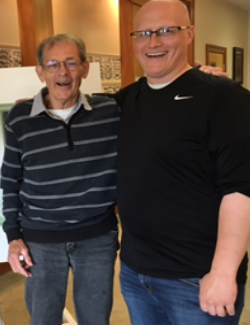 Don & Lance Maddux

Don Maddux taught history at Lancaster High School prior to serving on Lancaster City Council, serving as Mayor of Lancaster and serving as our State Representative from 1969-80.

He was very complimentary of the museum, saying the display was well laid out and the material was fascinating. At one point he said it would take more than one visit to really see everything.

Don's son, Lance, resides in Bremen and attended our National Donut Day Celebration with his children!
***** SAVE THE DATE *****

"ANTIQUE TRACTOR SHOW"
September 14, 2019

"JOURNEY THROUGH RUSHCREEK"

Our new display is now open on Tuesdays and Saturdays from 10 AM to 2 PM and
other times by appointment.
It's FREE!
To make an appointment call 740-438-9211.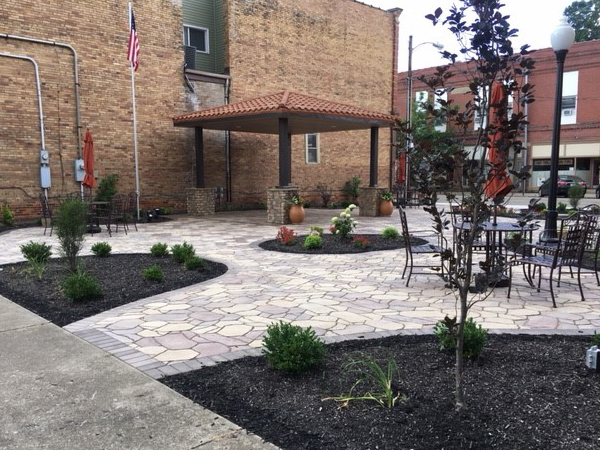 DOWLING PARK
The renovation of Dowling Park, in downtown Bremen, is complete! It looks beautiful.


There will be a ribbon cutting ceremony at 1:00 pm Saturday, September 14, 2019.


As part of that celebration the BAHS will have historic pictures of the downtown area on display in many of the windows of our downtown businesses. Take some time to look at them.
Tracy Shahan

Appointed to the BAHS Board. At the July meeting of the BAHS Board, Tracy Shahan was unanimously appointed to fill the position of Trustee. Tracy was born in Bremen, graduated from Fairfield Union Local Schools and currently resides in Rushcreek Township.


Vacancy on the Board of Directors

The BAHS needs to fill the position of Secretary. Call Terry Borah at 740-438-9211 for more information.


Opportunities

The BAHS is a volunteer operated organization. Please consider volunteering to serve on the Board or as a docent for the museum. Volunteers are also needed to archive the artifacts that are donated to the museum. Our community events and fundraisers require volunteers for all kinds of work from stuffing envelopes to greeting people and fixing and serving food. Please contact Terry Borah at 740-438-9211 or BAHS43107@gmail.com to let us know how you would like to help.
2019 CHALLENGE UPDATE

As of July 10, 2019, we have gained 50 new members!
And we have received $ 4,250.00 in dues and donations that are eligible for a match from the Challenge Fund.
Remember, our goal is 200 new members and the Challenge Fund is $ 5,000.00! !


GIFTS to the Bremen Area Historical Society

Gifts to support the BAHS can be made several ways. Checks written to the BAHS without restrictions will be placed in our operating fund. Gifts may also be also be made through the "Giving Store" of the Columbus Foundation. Check out their website: https://columbusfoundation.org. If there are no restrictions on those gifts, the gift would be placed in the BAHS operating fund.

Contributions may also be made through the Fairfield County Foundation. Their website is https://www.fairfieldcountyfoundation.org. Gifts made through the Fairfield County Foundation will be deposited into the BAHS Fund at the Fairfield County Foundation for long term needs.

The BAHS can accept gifts of stocks through its account at Stifel Nicolaus in Lancaster, OH. If you wish to donate stock to the BAHS please contact Kathy Mowry at 740-503-8945 for the account information you will need to make the transfer. Gifts of stock will also be placed in the Stifel account for long term needs.
Remember the Bremen Area Historical Society is a 501C3 organization. Your gifts are tax deductible.


The Scarecrows are coming!!

In October the Bremen Area Chamber of Commerce will sponsor a "Scarecrow Contest". If you are interested in helping the BAHS create a Scarecrow to enter in the competition please let us know.
The next edition of the Rushcreek's Derrick News will be published in August!